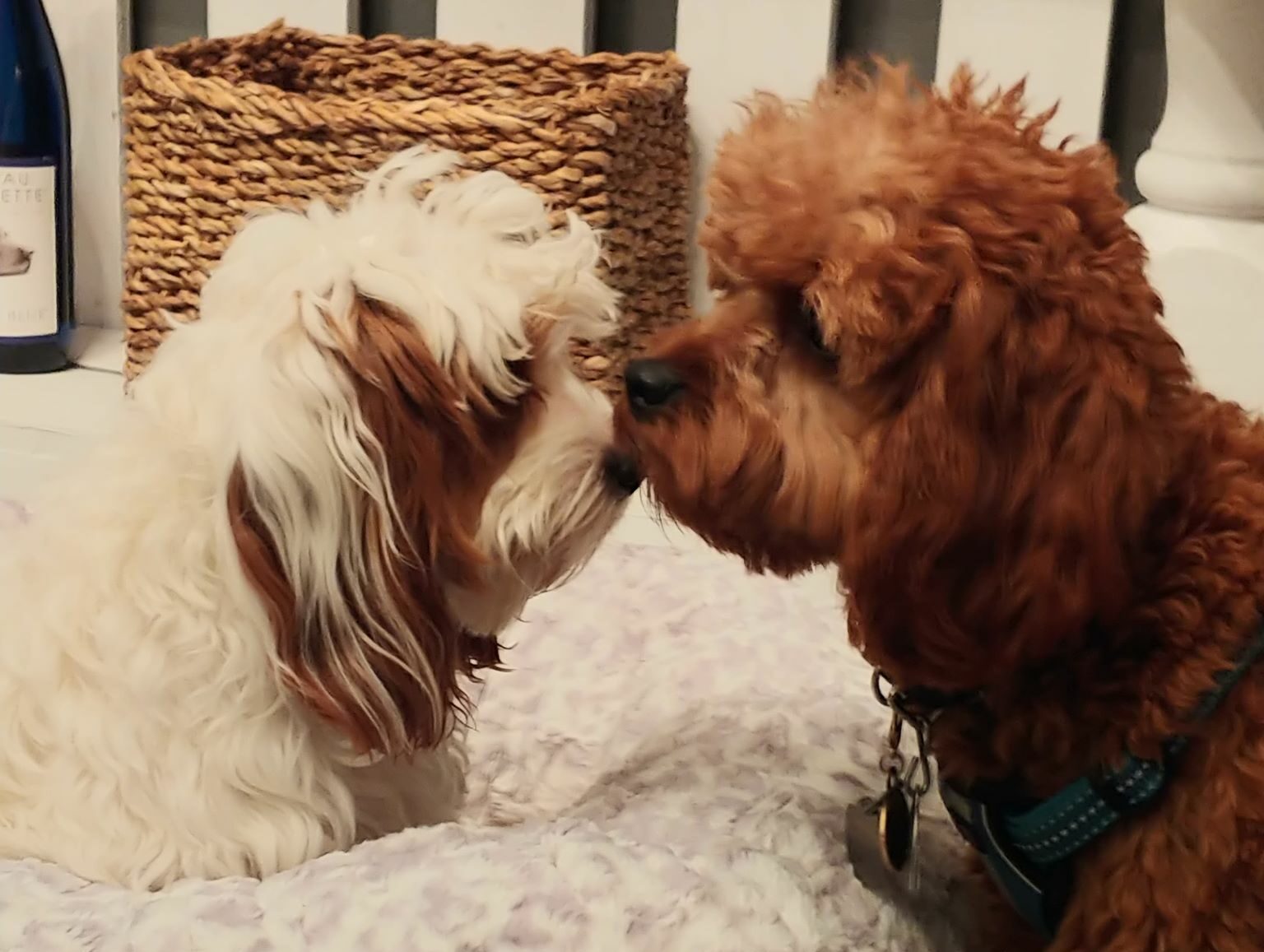 Please contact Jan for more information on pricing.
What all is included when I pay this price for my puppy?
All of our puppies have been seen by a vet and received their first set of shots as well as their first three dewormers. Not only that, but we send home a care package with every one of our puppies! Lastly, we offer 30 days of Trupanion pet insurance for your puppy as well as a one-year health guarantee on genetics!
Our care packages include the following items:
1 small bowl of dry puppy food
1 can wet food
1 chew bone for trip home
1 small bowl honey nut cheerios
1 blanket that smells like the nursery
1 plush toy
folder with info and health records
We are not a puppy mill, all our puppies are raised alongside us in our house! Therefore, they will be accustomed to common household sounds such as TVs and vacuum cleaners. They will begin potty training with puppy pads and will also be socialized, go on car rides, and more while they are under our care!