We are happy to offer our delivery service straight to your door!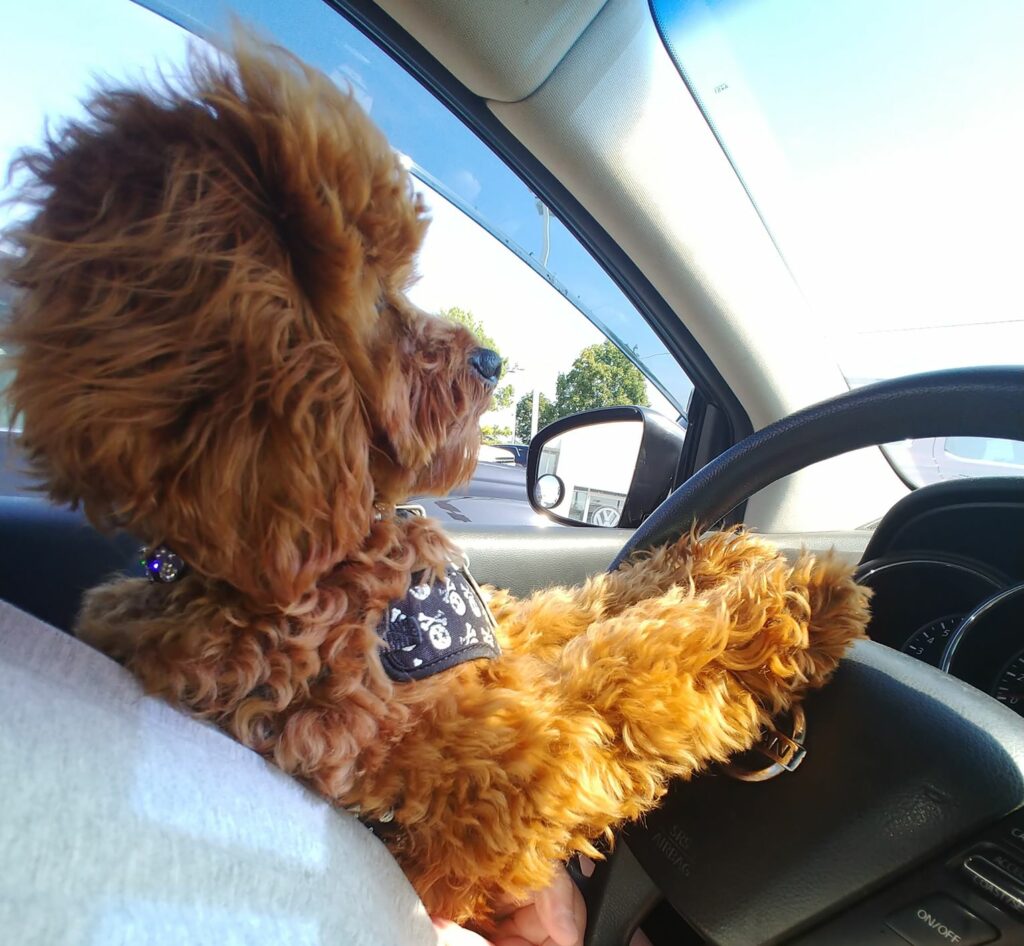 Our amazing delivery driver, Danny, will happily deliver your new baby right to your door! If you are interested in this service, please contact us for exact pricing.
---
Flying our puppies
In the past, we have not offered flight service due to them being flown with cargo and the risks involved, however, we have recently secured puppy flight nannies to accompany our puppies as they are flown to you! We are very excited that we now have this available and have nannies that both we and you can trust for flying with our babies! We charge a fee for your puppy to be flown to you, which is paid upon the safe delivery of your new puppy! Your puppy will be in the safe hands of our nannies, as well as in their seats with them, for the entire flight! We will also have a group chat between you, your puppy nanny, and Jan to keep you updated during the trip!
To learn more about our flight nannies and their cost, please contact Jan.
As in the past, you are also welcome to fly to the airport in Chattanooga, TN to pick up your puppy free of charge! We also will happily meet you at the following airports: Atlanta, GA, Knoxville, TN, or Nashville, TN, but we do charge a $250 fee to deliver to these airports.