All of our babies are handled and loved daily in our nursery that is found inside of Jan's home. Jan has taken a whole room of her home in order to care for our newborns and be accessible to them at any moment.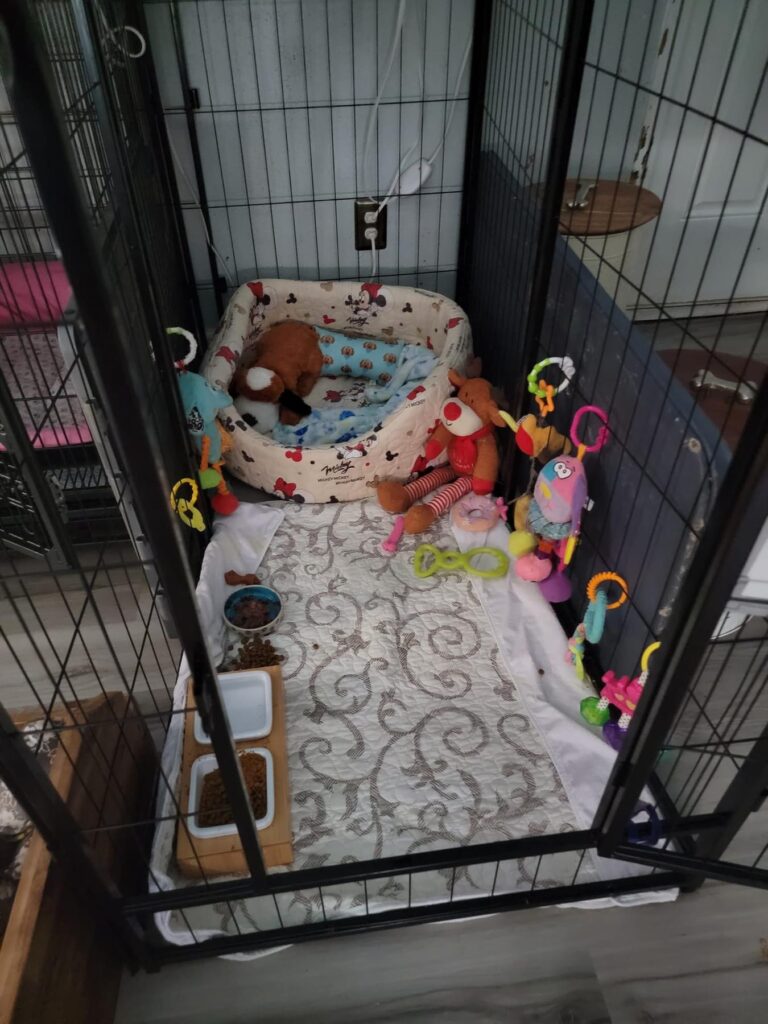 We have a few "Puppy Nannies" who come into the nursery daily to help out with all of our newborns. Once the newborns are up and exploring they are able to come out of their designated pen and roam freely and play with one another. It is so fun to be able to watch all of their milestones and watch how fast they grow.
It truly breaks our hearts when they have to leave us!