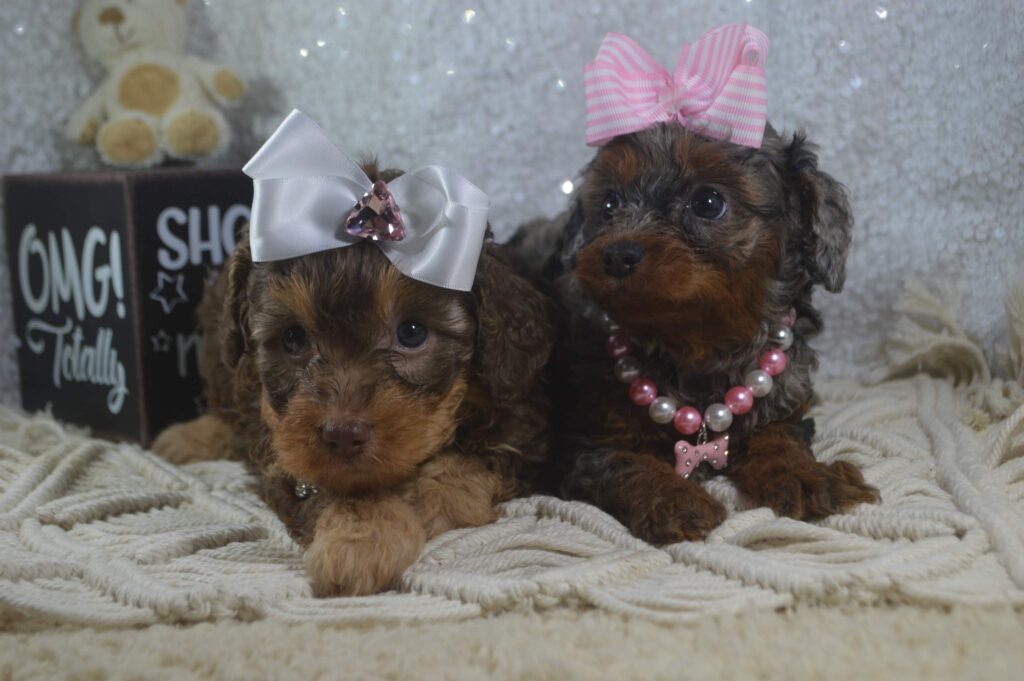 We ask for a $300 nonrefundable deposit in order to hold a specific puppy or to get on our waitlist. The deposit will come off of the total price when your puppy is picked up/delivered at 9 weeks old!
How does your waitlist work?
When we have litters, we work down through our waiting list. For example, if you are number 3 on our waiting list, you get to choose your puppy after the first and second person on their waiting list has chosen theirs or passed. You can choose to pass and wait for the next litter for as long as you choose while still holding your spot on the waiting list or moving higher if the people before you choose their puppy. A plus for this method is that you have plenty of time to save the money that you need to purchase and care for your puppy!
What if I change my mind and I want a different puppy than I chose?
There are many different scenarios in which we will have to deal with on a client by client base. However, once you chose a puppy you will get exclusive pictures weekly of that puppy. Unless a specific circumstance arises, your deposit will not go to another puppy if you change your mind once your puppy is 6 weeks of age. This is due to the bonding period that was taken from another family for the 6 weeks that you previously had.
Please note that your puppy cannot come home to you until they have reached 9 weeks of age. We will hold them up until 10 weeks of age, but for each day we hold them for you after 10 weeks, we charge a daily fee for their care.